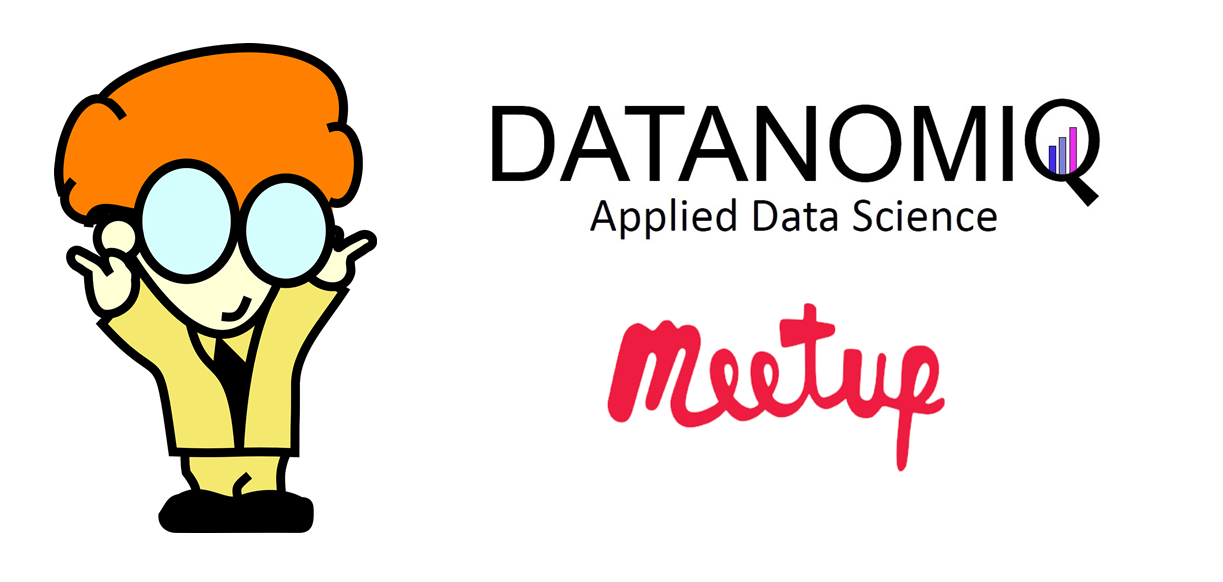 Welcome to our 3rd DATANOMIQ Data Science MeetUp, in Berlin!
April 3rd: 6 pm until 8 pm.
Click the link to participate:
https://www.meetup.com/de-DE/DATANOMIQ-Data-Science-Berlin/events/257098910/
Today's topic is all about Classifying Text Data with Embeddings, presented by Artur Zeitler. Artur is a data scientist at DATANOMIQ.
Make sure to come early to grab a voucher for a free drink.
Agenda:
doors open at 6 pm (drinks)
PART ONE (6:30 pm):
– The advantages of word embeddings compared to Bag-of-Words
– The differences between the popular embeddings word2vec and GloVe
– How doc2vec can numerically represent whole documents
– How to apply doc2vec in Tensorflow to classify documents
– open questions (7pm)
———————————————————————-
15 min break
———————————————————————-
PART TWO (7:15 pm):
– How to start a career as a data scientist
(presented by Benjamin Aunkofer. Benjamin is Chief Data Scientist at DATANOMIQ.)
– Open questions
FREE ENTRY
Click the link to participate:
https://www.meetup.com/de-DE/DATANOMIQ-Data-Science-Berlin/events/257098910/
Next MeetUp:
May 8: Imbalanced datasets: Dealing with the minority class
https://www.meetup.com/de-DE/DATANOMIQ-Data-Science-Berlin/events/259723993/
http://datasciencehack.com/wp-content/uploads/2019/03/DATANOMIQ_Data-Science_MeetUp.png
312
820
events
https://www.data-science-blog.com/wp-content/uploads/2016/09/data-science-blog-logo.png
events
2019-03-25 10:22:18
2019-03-25 10:58:18
MeetUp: Classifying Text Data with Embeddings // How to become a data scientist