Weiterbildung mit Hochschulzertifikat Data Science & Business Analytics für Einsteiger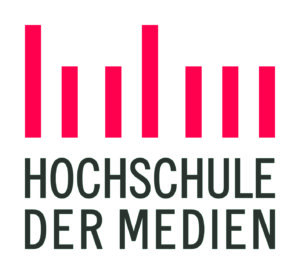 Mit dem exponentiellen Wachstum von Big Data in den vergangenen Jahren wird der Bedarf nach gut ausgebildeten IT Spezialisten aus den Fachgebieten Data Science und Business Analytics immer größer. Die Hochschule der Medien bietet daher verschiedene flexible Weiterbildungspakete an, um die Nachfrage nach Spezialisten für die Datenexploration und – analyse mittelfristig abzudecken.
Die Inhalte des Modulpakets wurden in enger Zusammenarbeit mit global tätigen Unternehmen entwickelt und so werden Ihnen die Grundlagen von Business Analytics und Data Science gelehrt und mittels Fallstudien praxisnah angewendet. Zusätzlich vermittelt das Modul Angewandte Statistik die Methoden und Verfahren, die von Data Scientisten später für die Analyse von Daten benötigt werden.
Inhalte
Die Weiterbildung besteht aus den folgenden drei Modulen:
Business Analytics:
In diesem Modul werden ausgewählte Ansätze von Business Analytics vertiefend behandelt. Das Modul fokussiert sowohl auf strategische und organisatorische Aspekte unternehmensweiter Business-Intelligence-Lösungen als auch auf methodische und technische Ansätze. Ein Schwerpunkt dieses Moduls liegt auf der Extraktion, Integration und Analyse von unternehmensweit verteilten, inhomogenen, strukturierten Daten.
Applied Statistics
In diesem Modul steht die Anwendung von Methoden aus der Statistik im Vordergrund. Mit deren Hilfe lassen sich große Datenmengen aus verschiedenen Quellen verantwortungsvoll und objektiv in Information und Wissen übersetzen. Das Modul vermittelt insbesondere Wissen zu den wichtigsten statistischen Modellklassen und Analysewerkzeugen für die praktische Analyse komplexer Daten, aber auch die Fähigkeit, Lösungen für neue Problemklassen zu erarbeiten.
Data Science
In dem Modul Data Science geht es um Grundlagen zu Data Science und Big Data. Die Analyse von großen Datenmengen in verschiedenen Formaten und möglichst in Echtzeit erfordert neue Prozesse, Methoden und Werkzeuge. Diese verschiedenen Facetten von Data Science und Big Data werden in diesem Modul betrachtet und in praktischen Übungen vertieft.
Ablauf und Termine
Jedes Modul beinhaltet insgesamt drei Präsenztage an der Hochschule der Medien in Stuttgart und eine 2-monatige Online-Phase, in der man selbstständig an Projekten arbeitet. So beträgt die Dauer der Weiterbildung insgesamt sechs Monate.
Folgende Präsenztage finden an der Hochschule der Medien in Stuttgart statt:
– Introduction to Business Analytics (Präsenztage am 15./16 März und 28. Juni 2019)
– Applied Statistics (Präsenztage am 10./11. Mai und 29. Juni 2019)
– Introduction to Data Science (Präsenztage am 05./06. Juli und 30. August 2019)
Zielgruppe
Interessierte, die sowohl betriebswirtschaftliche als auch IT-Kenntnisse besitzen. Zur Zielgruppe zählen beispielsweise Controller, Wirtschaftsinformatiker oder Wirtschaftsingenieure.
Teilnahmevoraussetzung
Für die Teilnahme ist ein erster Hochschulabschluss sowie mindestens ein Jahr Berufserfahrung notwendig.
Abschluss
Nach erfolgreicher Teilnahme an diesem Modulpaket erhalten Sie ein Hochschulzertifikat mit insgesamt 18 ECTS. Dies kann auch in den berufsbegleitenden Masterstudiengang Data Science & Business Analytics angerechnet werden.
Preis
4200 EUR zzgl. 300 EUR Prüfungsgebühr
Der Preis beinhaltet die Lehrmaterialien, die Services der Hochschule (Bsp: digitale Bibliothek) und die Verpflegung an allen Präsenztagen.
Bildungsurlaub
Das Angebot ist für Bildungsurlaub in Baden-Württemberg anerkannt.
Information und Anmeldung
Weitere Informationen zur Bewerbung finden Sie auf der Webseite des Weiterbildungszentrums oder unter 0711 8923 2093
https://www.hdm-weiterbildung.de/berufsbegleitendes-kontaktstudium/data-science-and-business-analytics